Wonder Box Renewal Information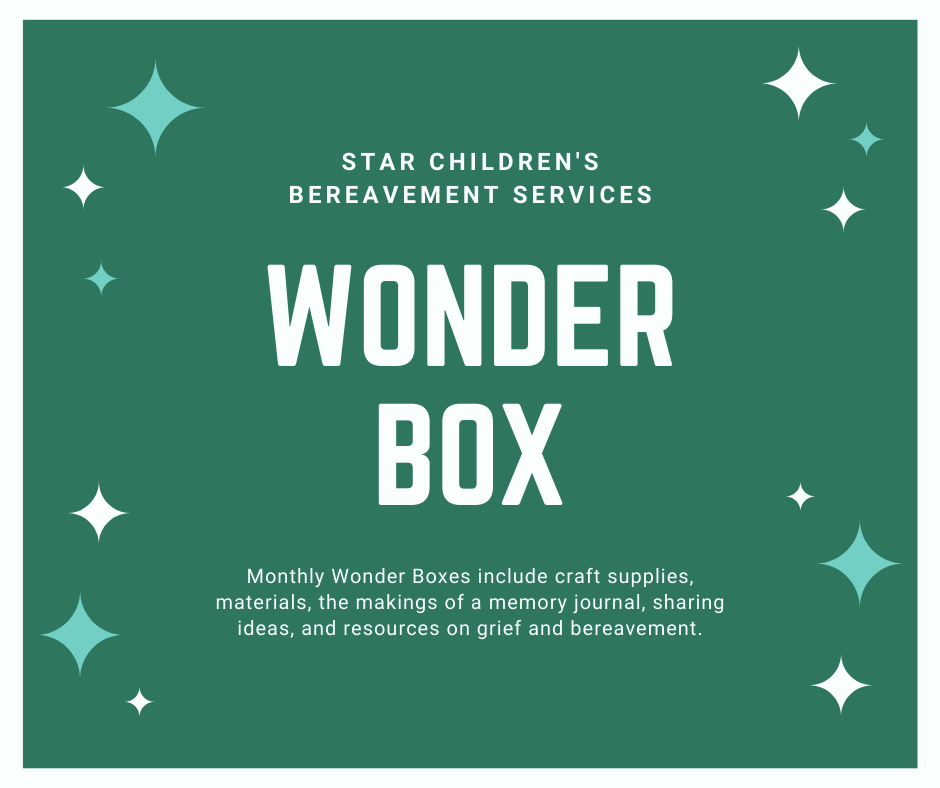 Due to planning challenges and concerns regarding COVID-19 restrictions, the Board of STAR Children's Bereavement Services has cancelled Camp STAR scheduled for August 2021.
As an alternative to camp, STAR will be renewing the Wonder Box program. The Wonder Box is similar to a monthly subscription box that families can engage with at home, all delivered to your front door. The monthly Wonder Box includes craft supplies, materials, the makings of a memory journal, sharing ideas, and resources on grief and bereavement. STAR is partnering with community organizations to bring new activities to the boxes. Upper Peninsula children who have experienced the death of a loved one can sign up to receive a Wonder Box at starcbs.org.
"What you do is amazing. My son gets excited each month. These are a great learning tool and a great way to remember his grandma." said one of the Wonder Box program participants.
Boxes will start shipping in July of 2021 and will be delivered monthly into spring of 2022.
Families can apply to receive the monthly bereavement boxes here. Those with questions about the program can email Morgan Peterson, STAR Program Manager at upcampstar@gmail.com.