Camp STAR 2023 Volunteer Applications Now Available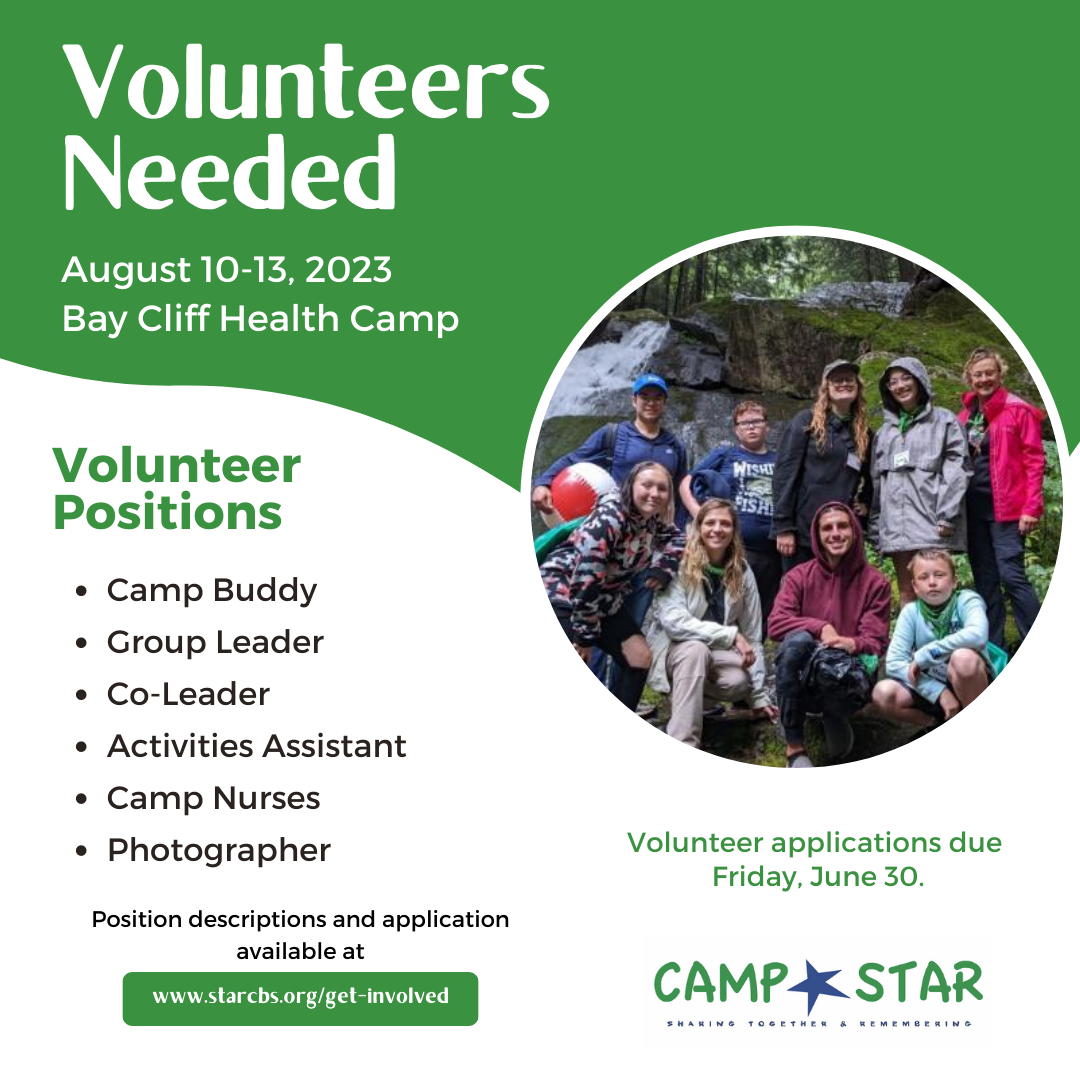 Many have been grieving after school shootings and youth suicides this year. If you've been asking yourself how can I help? STAR Children's Bereavement Services in the Upper Peninsula is looking for volunteers to participate in this years' Camp Star.
Camp Star is a grief camp designed for children ages 8-17 who have experienced the death of a parent, friend, or loved one. It is a weekend long camp filled with traditional, fun, camp activities combined with grief education and emotional support. This year the camp volunteers are needed August 10-13th at Bay Cliff Health Camp in Big Bay.
Positions include Buddies (ages 18-25), Leaders (age 25+) and Activities Helpers (age 18+).