Summer Camp – Camp STAR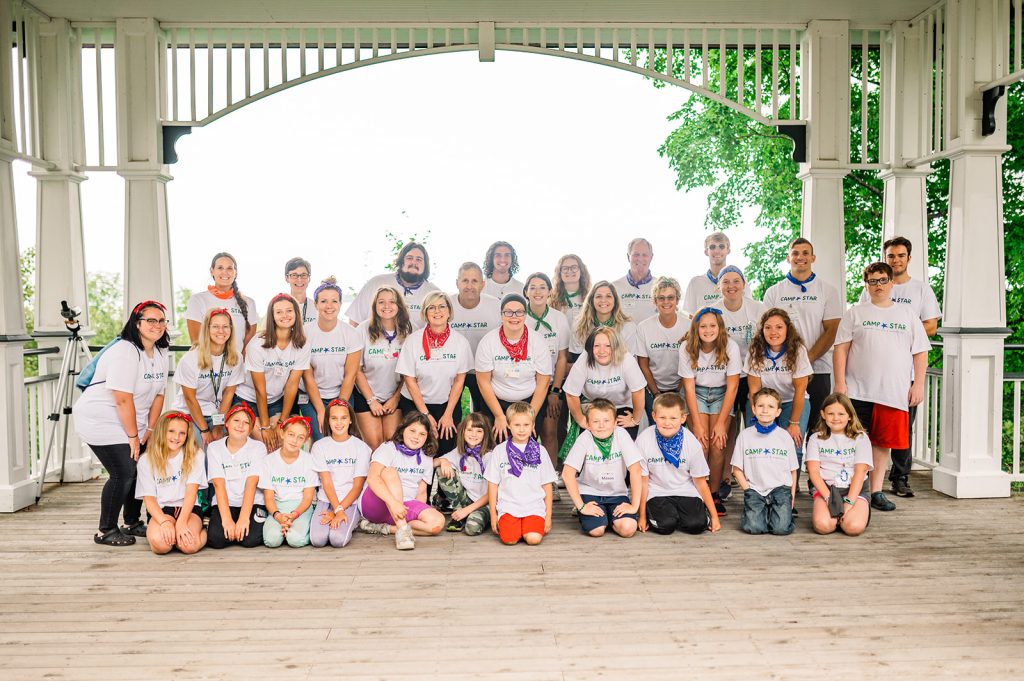 Camp STAR is a grief camp designed for children ages 8-17 who have experienced the death of a parent, friend, or loved one. The weekend long camp combines traditional, fun, camp activities with grief education and emotional support.
All camp activities are facilitated by caring, trained professionals, and volunteers. Each camper is assigned a camp buddy, who is a specially trained mentor that provides one-on-one companionship throughout the weekend. Camp Buddies are young adults ages 18 to 25.
Through the activities and buddy relationship, the children learn skills to share and remember the person that was lost.
Camp STAR 2024 will be held in August. Dates will be announced in February. Sign up to receive the camper registration when it opens in April.
What to expect at camp:
Friday arrival
New friends
Team events
Campfires with s'mores
Arts and crafts
Camp songs
Hiking
Swimming
Outdoor fun
Family lunch and memorial service prior to departure on Sunday
Benefits of attending Camp STAR
Feeling accepted and not alone
Having fun without guilt
Exploring emotions while growing and learning healthy coping skills
Camp Cost
Camp STAR is free to attend.